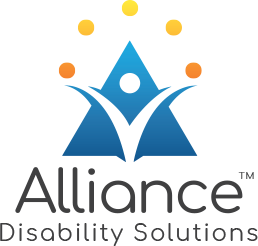 Supporting companies with affective workplace ability management solutions - one claim at a time
Your business is unique. Your people are unique. Our claims management processes, while structured, are customized to fit the needs of your people.
We specialize in cost-effective full-circle claims management to return your employee safely, quickly, and effectively to productive and meaningful work.
How do we do this, you ask? Well, with our combined 25 years of claims management experience, we can provide our clients with:
Experienced claims specialist who:

Use industry-leading best practices and maintain legislative compliance to fully administer your claims process 

Provide comprehensive medical management of both occupational and non-occupational injuries and illnesses

Financial analysis of WCB/WSIB experience rating and cost statements to identify opportunities for reduction of current and future costs
Claims management through:

Complex claim assessment to identify and overcome barriers in recovery including:

Absenteeism management

Identifying opportunities for cost savings

The use of a proactive and collaborative approach to early and sustainable return to work planning aligned with your people needs

Facilitating external medical and non-medical experts (e.g., IMEs – Independent Medical Evaluations, Functional Ability Evaluations, Ergonomic Assessments, etc.)

Implementation of Return to Work Programs and Workplace Accident Investigation and Reporting Process, including training for your team

Leading the worker's compensation appeal process providing access to Representation through a trusted strategic legal partner

WCB/WSIB claims audit assistance to ensure compliance with legislative requirements

Health and Safety Audits to assess regulatory compliance and ensure proactive prevention programs are in place

Assistance with your non-occupational short-term and long-term disability programs
Just some potential, and pretty awesome, side effects of working with us:
Better employee experience

Reduced lost time hours

Reduced claim costs

Increased productivity 

Reduced occupational injuries
Why wait – get ahead of the claim and partner with us! Reach out now to disability@yourh2r.com to speak with a workplace ability management solution specialist directly.